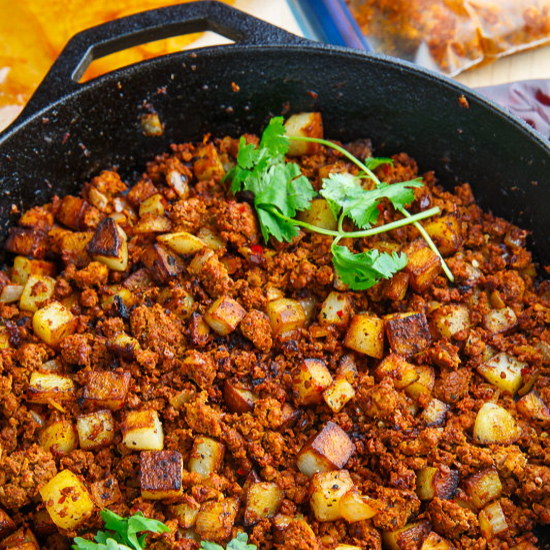 Laxson Pork Chorizo with Skillet Potatoes
INGREDIENTS
2 tablespoons vegetable oil
1 pound Laxson pork chorizo
1 medium onion, diced
1 pound potatoes diced and boiled
salt and pepper
DIRECTIONS
Heat the oil in a cast iron skillet over medium heat.
Add the chorizo and cook, about 10 minutes.
Transfer the chorizo to a paper lined plate to absorb excess oil.
Pour off all but 3 tablespoons of fat from the pan and reheat the pan over medium heat.
Add the onions and potatoes and saute until brown, about 12 minutes.
Stir in the cooked chorizo and season with salt and pepper.