Our Founders
Laxson Provisions was started in 1935 by Dan Laxson, who was soon joined by his brother, H.N. Laxson. Dan and H.N. sold hams, bacon, and sausages from a truck refrigerated with 300 pound blocks of ice. Seeing that there was demand, they quickly began processing meat products and delivering them around South Texas.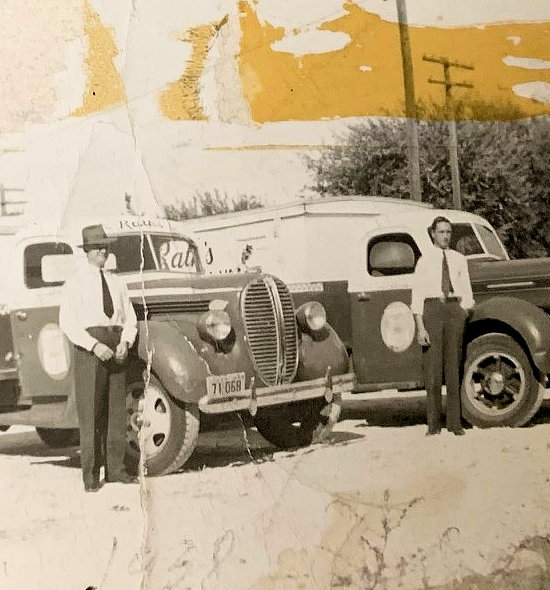 Early History
1900-1935
Dan, H.N., Ruby, Tom, Aleck, Brooks, Loretta, and Mack were all members of the Laxson family in Pearsall, Texas. All of the older children worked to support their parents and younger siblings during the depression era.
In 1933, Dan began working as the manager of the can plant for $19.20 per week. He was the third highest paid employee in the county! Unfortunately, his employment came to an end in 1935 so he decided to try and attend college.
When he arrived in San Antonio in pursuit of higher education, he was told that if he played football and worked in the dining hall, they would cover his room and board, but he would need money for books and supplies.
In search of money for books, Dan hitched a ride back to Pearsall with a man named George DeArment, who sold hams from the back of his refrigerated truck. Dan decided that this seemed like a pretty good business, and abandoned his ideas of higher education in order to enter into the meat business.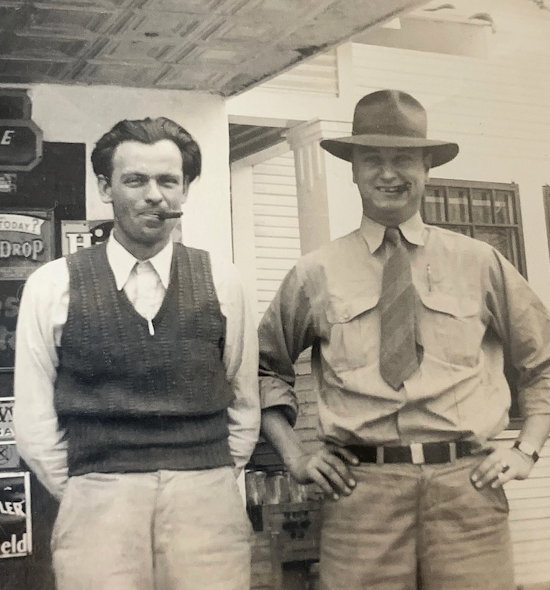 The War Years
1935-1950
With Dan and H.N running the two meat routes, Dan was able to put his brother Mack through college for four years.
At the eve of WWII, all men over the age of 18 were required to register for possible draft service.
When Mack graduated college in 1941, he joined the army as a cadet for air pilot training. Their brother Brooks volunteered for the Navy, and their other brother Tom was drafted for the war.
Because Dan was financially supporting his parents, he received a 3A draft number. He wanted to volunteer to serve, but his mother talked him out of it as she was already so worried about the other three boys.
After the war, Brooks joined Dan and H.N. at Laxson Provision Company, which was quickly becoming a large family business. Unfortunately, Mack's plane was shot down over Tunisia, and he wasn't able to return home to help finish what he had started with his brothers.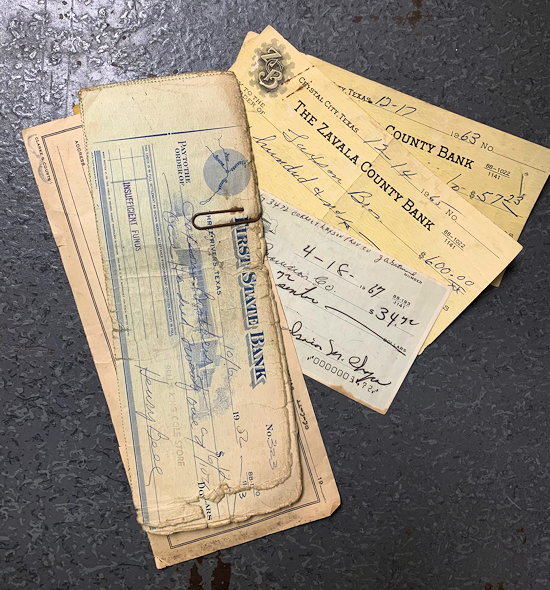 The Growth Years
1950-1975
The sausage business was good! Laxson had expanded into brick chili, bologna, and link sausages. Dan and HN borrowed money from the bank and moved from the Blue Star building into the current facility at 264 West Lachapelle.
During this time, the next generation began learning the family business, educating themselves in sausage school, and learning the trade hands on.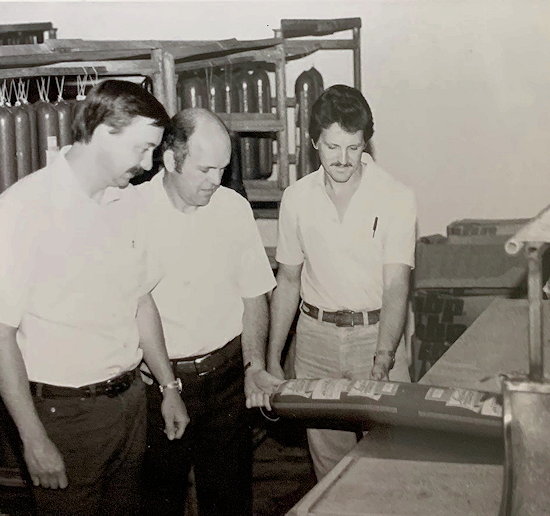 The Next Generation
1975-2000
In the mid 1970's, Dan and H.N. handed over the reigns to the next generation, Gary and Larry Laxson. They began exploring with other product types including barbacoa, chorizo, and carne guisada, the first company to scale those types of products in the South Texas region.
Gary and Larry were soon joined by Bob Laxson and the three started experimenting with new marketing levers including radio and TV advertising, and even a costumed superhero named "Super Sausage"!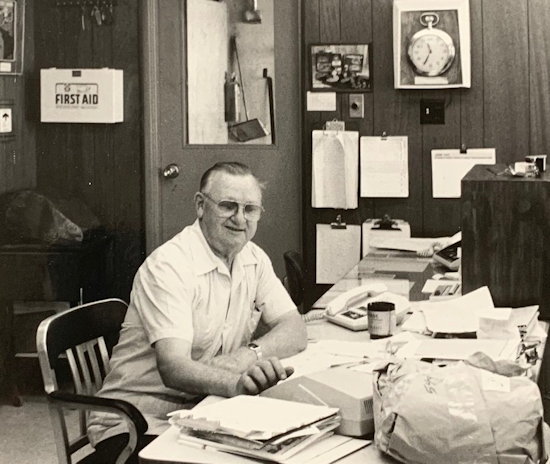 A Return to Our Roots
2000-Today
At the turn of the century, Laxson returned to its roots focusing on products without additives and fillers and catering to the South Texas palate.
After several logo revisions, in honor of the original Laxson Bros. logo, we created a new Laxson Provisions logo that honors the generations of Laxson family members that have lovingly handcrafted meat products in San Antonio since 1935 and does not forget those who couldn't return to the family business. We hope you'll come and try our products soon!